Women for Peace: Banners from Greenham Common (Four Corners Books, 2021) is the latest in the publisher's Irregulars series, which seeks out overlooked and underground British art and design from the 20th century.
In some cases, the work is overlooked because the creator's primary intention was not to create a piece of art, but rather to achieve a specific goal – so they may not have seen themselves, or been seen, first and foremost as artists.
This is the case with the banners featured in Charlotte Dew's book, which were created as part of the long-running anti-nuclear protest held at RAF Greenham Common, which began in the early 1980s. However, while the protest banners were created as functional objects, taken out of context they can also be viewed as works of art.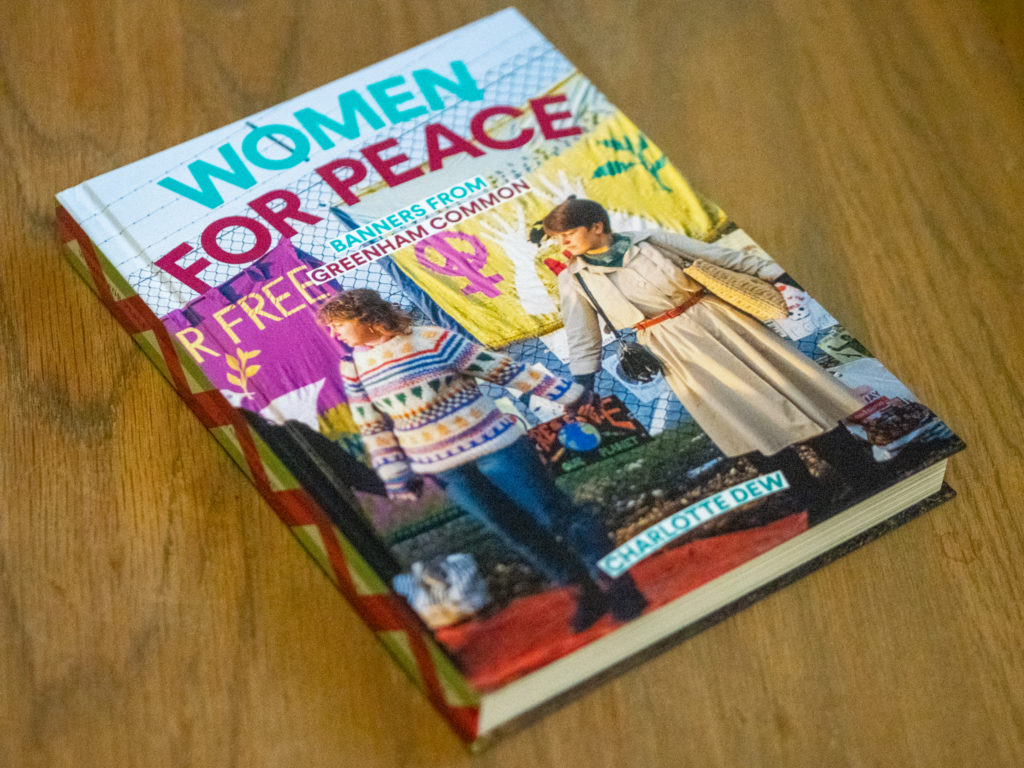 The timing of the book's release coincides with the 40th anniversary this month of the original protest activity that led to the Greenham saga. In response to the deployment of US nuclear missiles on UK soil, a group of women marched form Cardiff to Greenham Common, with some chaining themselves to the fence of the airbase. From there, the protest grew to become a 'Peace Camp'; over the next few years, it developed into a women-only camp that would maintain a permanent protest and vigil outside the base for 19 years.