Some exciting news! If you follow me on Twitter, you'll already know that I have a book coming out this week.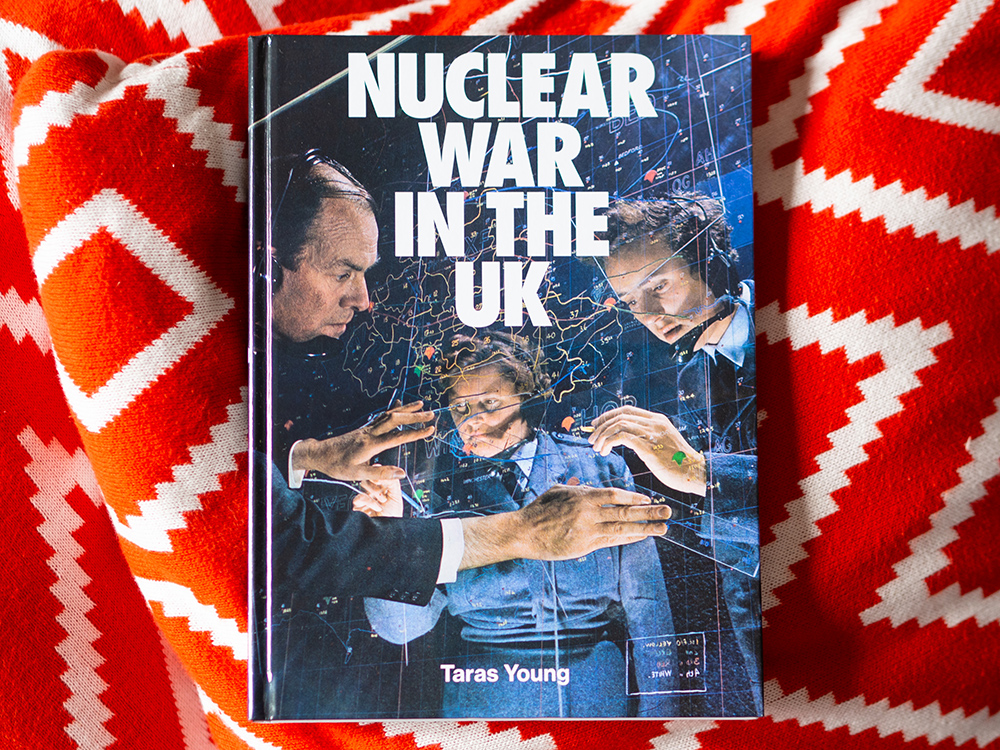 For a long time, I wondered whether anyone was going to create the book I wanted to see: a richly-illustrated, well-written history of British civil defence and our governments' preparations for nuclear attack – equal parts interesting, horrifying and amusing. Eventually I realised that I was going to have to write it – and, several years of work later, here it finally is.
It's called Nuclear War in the UK, and it's a potted history of the booklets, pamphlets, leaflets, posters and other ephemera created by British governments in preparation for nuclear attack. It's a lovely hardback book – the publishers, Four Corners Books, have a background in creating art books and have done an amazing job on reproducing the art brilliantly. Best of all, it costs just £10.
Here's the blurb:
For almost five decades, the United Kingdom made plans for a nuclear attack that never came. To help their citizens, civil servants and armed forces prepare, those in power designed and published a variety of booklets, posters and how-to guides.

Most infamous among these was the Protect and Survive campaign, but just as fascinating are lesser-known materials made for the United Kingdom Warning and Monitoring Organisation and the Royal Observer Corps, many of which are reproduced for the first time.

From terrifying images issued by central government, to local councils' sometimes amateurish guides, Nuclear War in the UK is an eye-opening look at the way Britain's authorities reacted to the Soviet nuclear threat.
If you've read my blog before, you'll know precisely the kind of thing to expect. The book contains around 100 full-colour illustrations, including many things I haven't covered here (and some things that have never been shared anywhere, to my knowledge).
Nuclear War in the UK is available to purchase online, and at some museums, galleries and visitor attractions. You should also be able to order it from your local bookshop!