This week, I had the opportunity to visit the Britain's Cold War Revealed exhibition at the National Archives at Kew.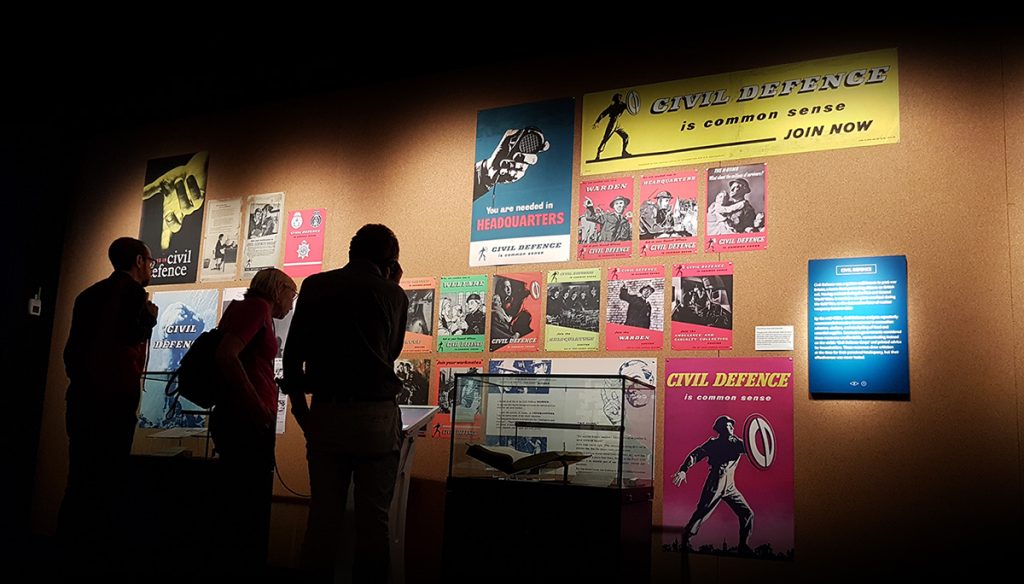 I was impressed at how it manages to explore a wide range of themes in such a small exhibition space.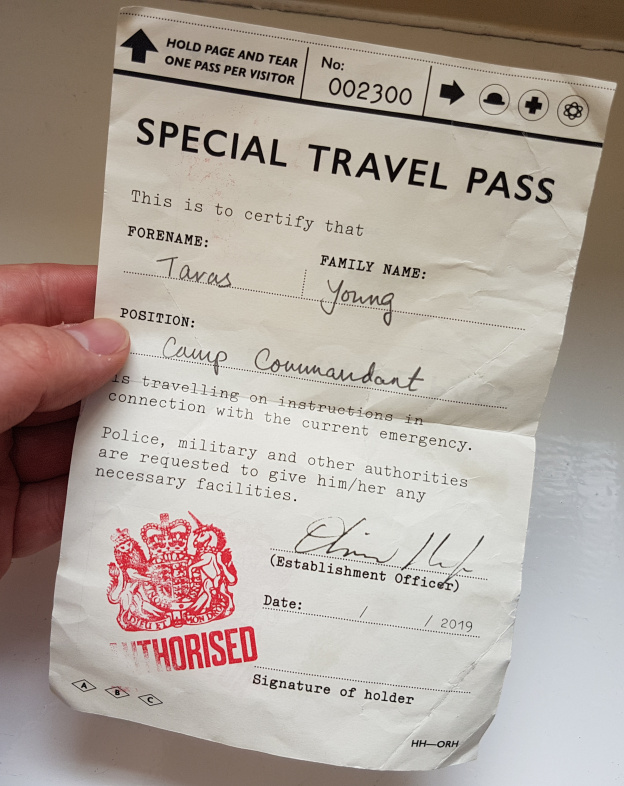 The exterior is styled like the entrance to a bunker, and you're encouraged to sign in by taking an official-looking name badge. You can even choose your role in the bunker – including Camp Commandant (obviously the best choice, as you get to be in charge) and Scientific Officer. There are a few more activities along this theme once you get inside the exhibition proper, which I imagine are intended for kids. Fortunately, nobody stopped me from participating, and I walked away with my very own officially-stamped travel pass.
As I mentioned, the exhibition space is quite small (and the topic is rather big). I chatted with the curator, Mark Dunton, who suggested the space may be expanded for future exhibitions. However, they've managed to make good use of the space they have, and there's plenty to see, including original documents from the archives, cultural artefacts and some interactive exhibits.