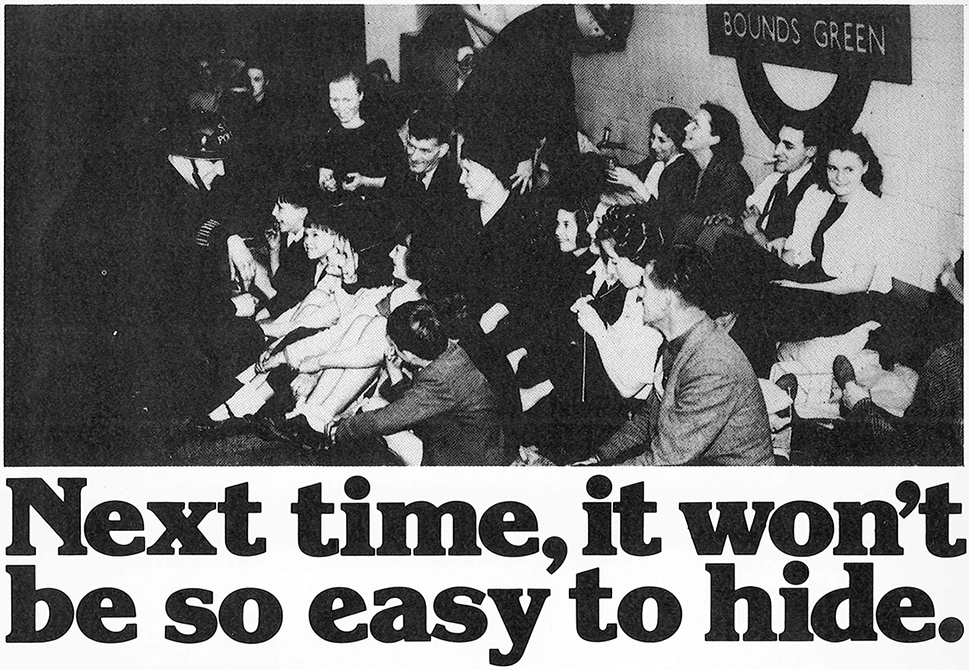 This ad for nuclear bunkers, which appeared in 1981, pits the popular notion of the Blitz spirit against the grim reality of nuclear attack.
In doing so, it makes the earlier bombing of London seem something of a light-hearted game of hide-and-seek.
Ramping up the reader's fear further, it describes – rather vaguely – the failings of the British civil defence programme, versus the large-scale preparations rumoured in Russia and China. Civil bunker-building efforts in neutral Sweden and Switzerland get a look-in, too, as the pitch questions whether the reader values their personal safety enough to buy a bunker.
The ad was placed by Luwa, a Swiss manufacturer of bunkers and associated ventilation systems. It plays heavily on the company's expertise, its investment in research and development, and its close association with the Swiss government.
Apart from helping wealthy and paranoid homeowners construct their own shelters, Luwa components could also found in a few local authority bunkers in the UK (such as this one at Godalming) – and were more recently discovered in bunkers built for Libyan dictator Muammar Gadaffi.
Looking for more?
My book, Nuclear War in the UK (Four Corners Books, 2019) is packed with images of British public information campaigns, restricted documents, propaganda and protest spanning the length of the Cold War.
It also tells the story of how successive UK governments tried to explain the threat of nuclear attack to the public. It costs just £10 – find out more here.
Don't forget you can also follow me on Twitter – @coldwaruk – to get extra bits and pieces, as well as being the first to know when I post something new here on the blog.