Even public information films have deleted scenes.
Following on from my last post about the Domestic Nuclear Shelters pamphlet, it's interesting to note that there was a scene planned for the Protect and Survive films about making an outdoor fallout shelter. However, the scene was scrapped at the storyboard stage.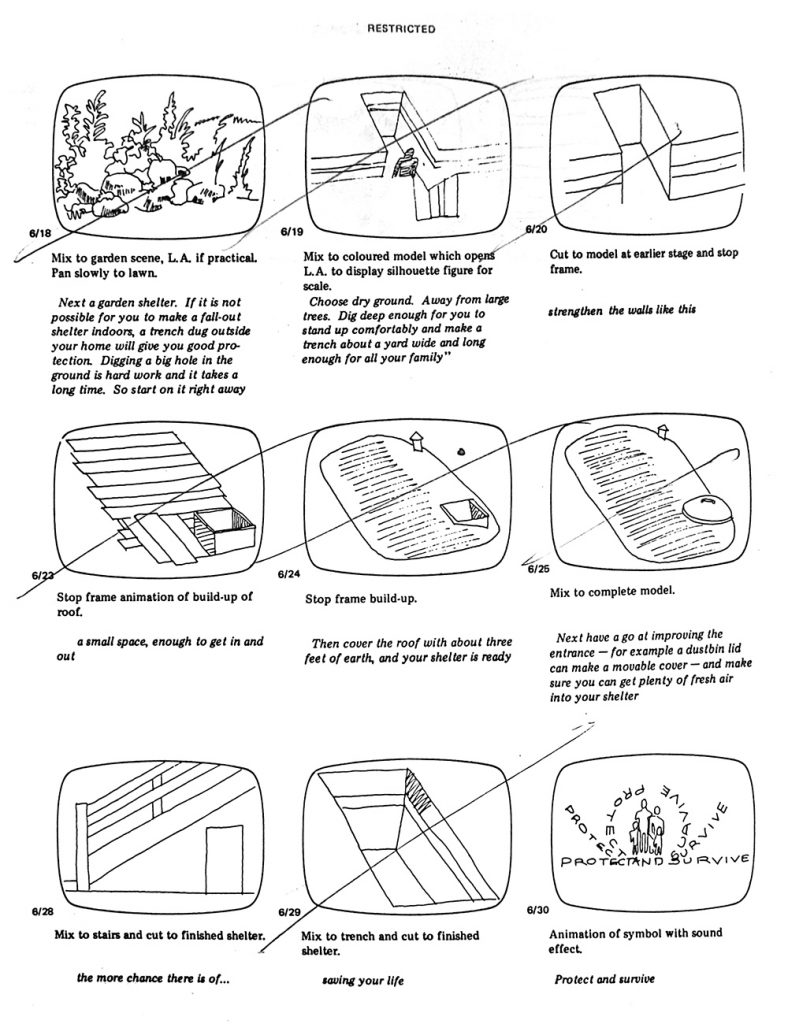 The unfilmed segment would have shown the construction of a makeshift nuclear bunker for your family. It was set to appear after the door-frame 'inner core' instructions in the Refuges episode.
"Dig deep enough for you to stand up comfortably, and make a trench about a yard wide and long enough for all your family"
Here's the Refuges film as it finally appeared:
Looking for more?
My book, Nuclear War in the UK (Four Corners Books, 2019) is packed with images of British public information campaigns, restricted documents, propaganda and protest spanning the length of the Cold War.
It also tells the story of how successive UK governments tried to explain the threat of nuclear attack to the public. It costs just £10 – find out more here.
Don't forget you can also follow me on Twitter – @coldwaruk – to get extra bits and pieces, as well as being the first to know when I post something new here on the blog.