The line between public information and propaganda can be quite thin, but this little leaflet is pretty solidly in the latter camp.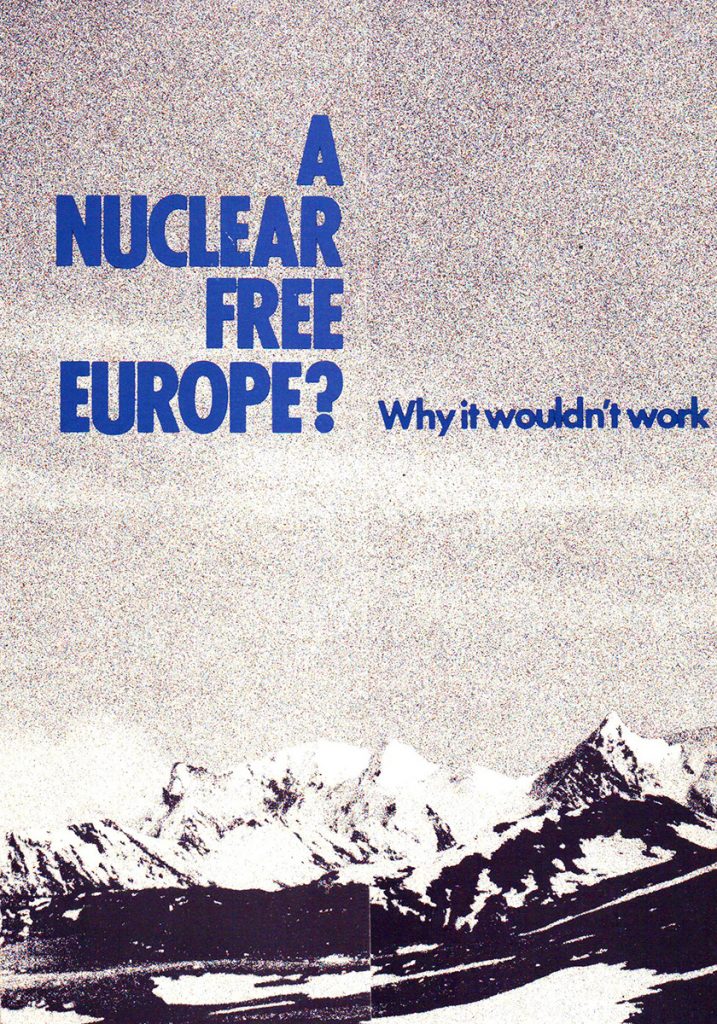 Published in 1982 by the Ministry of Defence's Public Relations division, 'A Nuclear Free Europe?' set out their view that the call for a Europe free from nuclear weapons was unrealistic.
The cover shows an unidentified cold, grey mountain range – a hint at the reason 'why it wouldn't work' – the subtitle of the leaflet.
The design of the leaflet itself, which opens up from the centre, has quite an impact. It would be reasonable to expect, on opening the cover, to find several detailed arguments inside.
Instead, you're presented with just one point.
The Ural mountain range, which forms a north-south belt across Russia, traditionally marks the eastern boundary of Europe. Even if the USSR had moved its nuclear weapons to a position technically outside of Europe, most of Europe – including Britain – would still be within range of nuclear attack.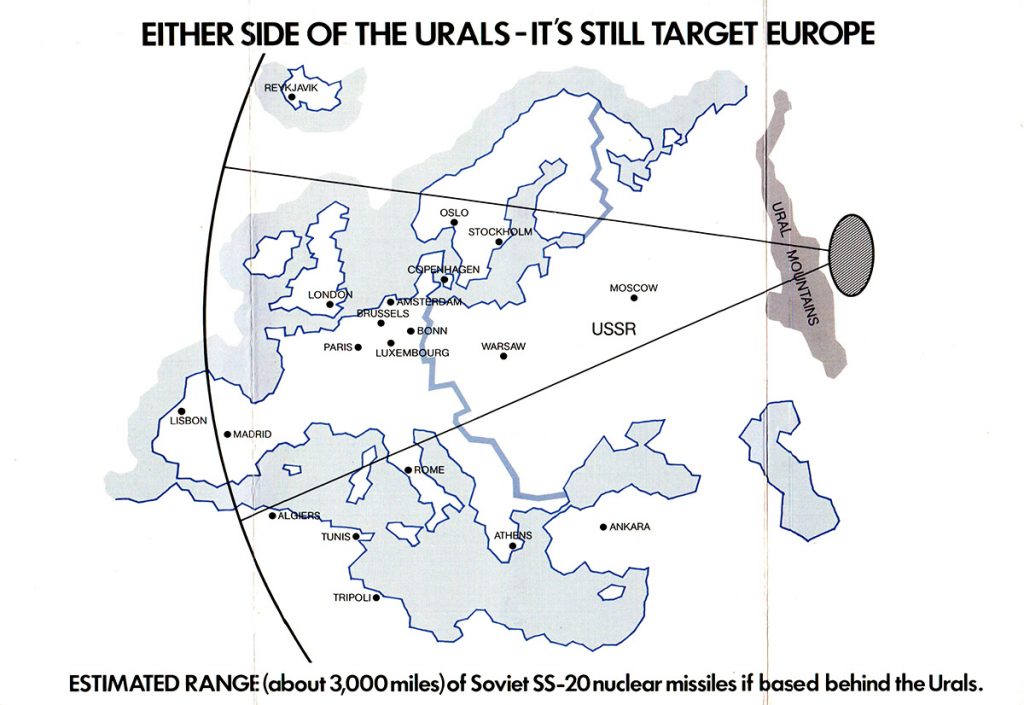 The term 'nuclear free' itself may be a deliberate callback to the idea of Nuclear Free Zones, Cities and Local Authorities, an anti-nuclear movement which was gaining traction at this time (and more on which to follow on this blog).
Around 30,000 copies of this leaflet were printed at a cost of £2,459, with 13,000 having been distributed by April 1987, according to a statement by John Stanley MP, who was Armed Forces minister at the time.
Based on how few copies I've seen over the last decade or so, I suspect the number actually distributed was far less – unless most were binned, which is of course quite possible.
Looking for more?
My book, Nuclear War in the UK (Four Corners Books, 2019) is packed with images of British public information campaigns, restricted documents, propaganda and protest spanning the length of the Cold War.
It also tells the story of how successive UK governments tried to explain the threat of nuclear attack to the public. It costs just £10 – find out more here.
Don't forget you can also follow me on Twitter – @coldwaruk – to get extra bits and pieces, as well as being the first to know when I post something new here on the blog.