Even public information films have deleted scenes.
Following on from my last post about the Domestic Nuclear Shelters pamphlet, it's interesting to note that there was a scene planned for the Protect and Survive films about making an outdoor fallout shelter. However, the scene was scrapped at the storyboard stage.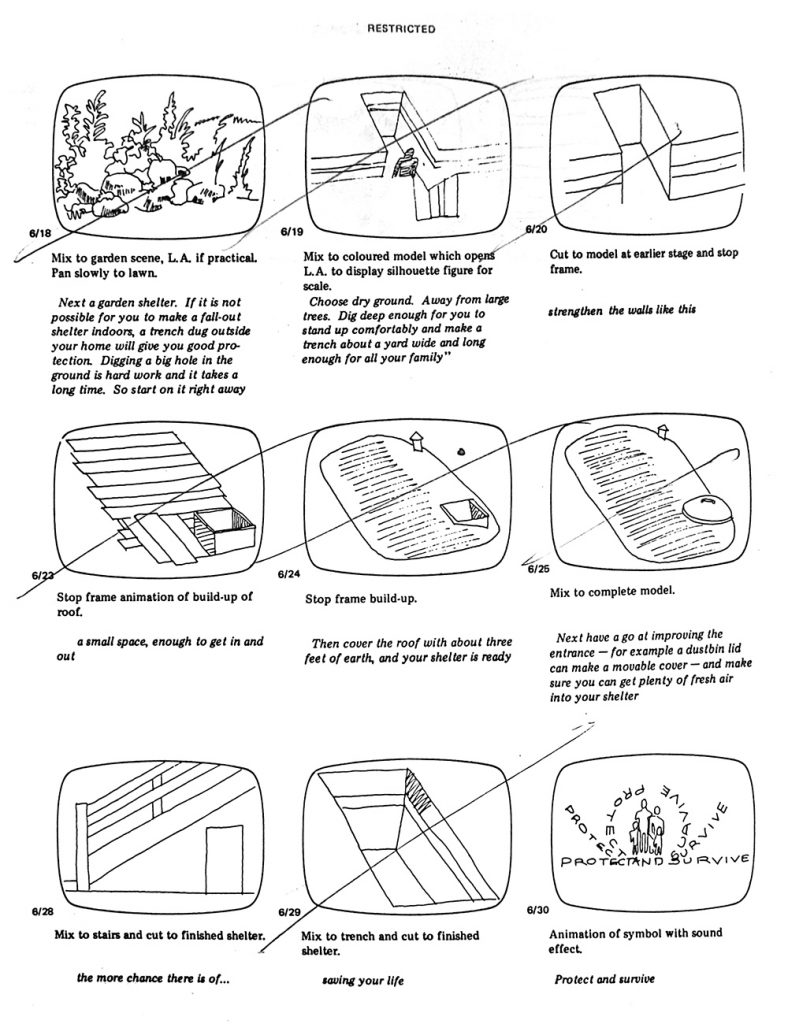 The unfilmed segment would have shown the construction of a makeshift nuclear bunker for your family. It was set to appear after the door-frame 'inner core' instructions in the Refuges episode.